The prestigious NgPIF event's second day unfolded under Joshua Joshua's guidance, offering a glimpse of the day's discussions. He introduced Mr. Olawale Owoeye as the moderator for a panel on "Navigating Regulatory Challenges for Broadband Expansion and Digital Transformation." The panel featured esteemed individuals such as Dr. Ibiso Kingsley-George from the Nigerian Communications Commission (NCC), Dr. Krishnan Raganath from Africa Data Center, Mr. Muhammed Rudman, CEO of Internet Exchange Point of Nigeria (IXPN), and Mr. Sony.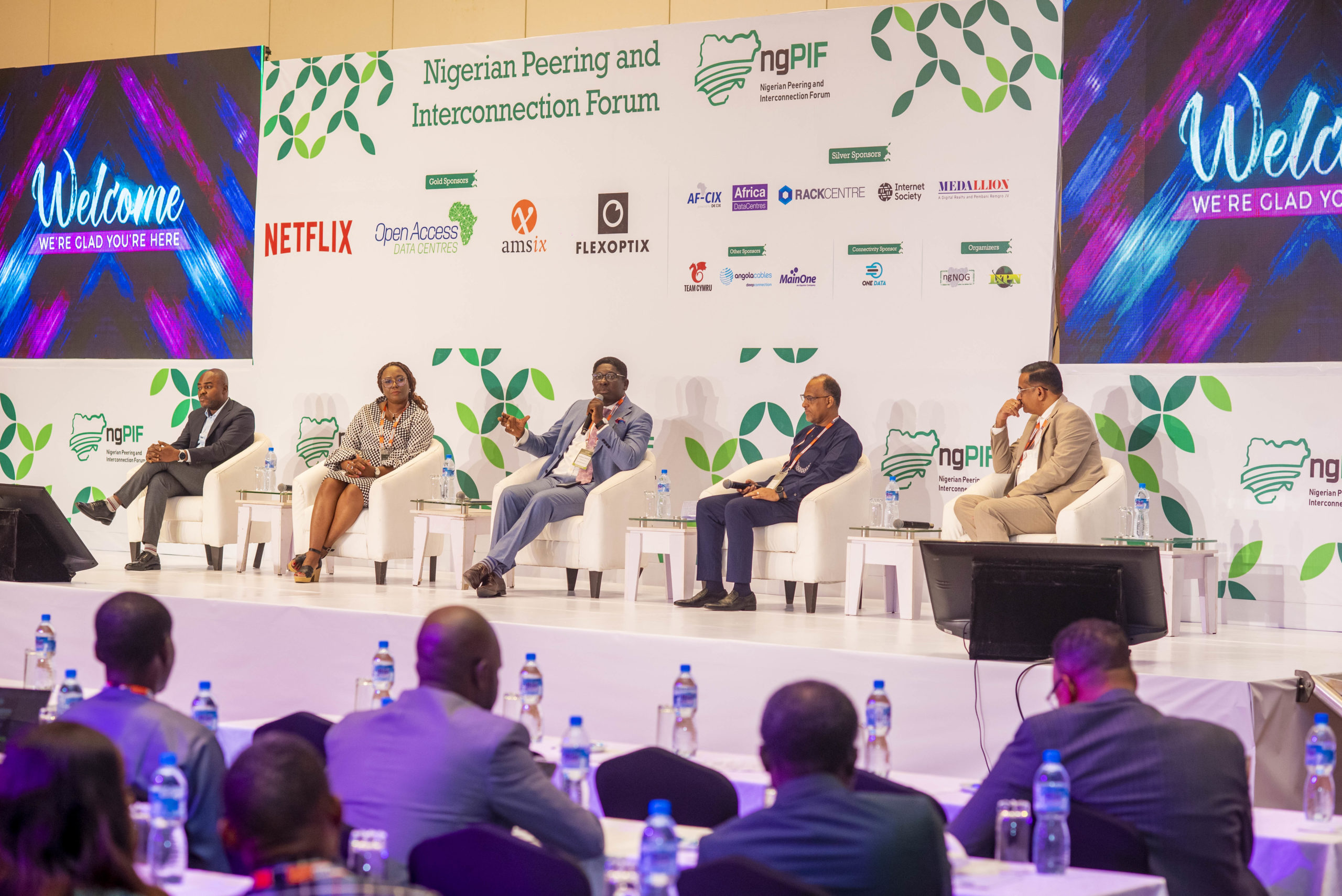 Dr. Ibiso Kingsley-George, representing the NCC, initiated the conversation by shedding light on the progress and challenges surrounding broadband expansion. She highlighted the NCC's commitment to adaptable regulations, emphasizing the need to strike a balance between innovation and oversight as the digital landscape evolves.
Mr. Olawale Owoeye then directed a question to Mr. Rudman about the traffic growth at the Internet Exchange Point and the interaction between smaller and larger players. Mr. Rudman explained that while mobile network operators (MNOs) generated the majority of internet traffic, smaller service providers played a significant role in contributing to the exchange point's traffic.
Dr Krishnan Ranganath emphasized the importance of unified and enduring regulatory policies, advocating for a reference document that transcends individual administrations. Mr. Sony called for increased industry-government collaboration and advocacy to address pressing issues collectively.
In conclusion, Dr. Ibiso Kingsley-George assured the industry of the NCC's commitment to addressing their concerns and encouraged active engagement with regulators to drive meaningful change. The panel discussion on "Navigating Regulatory Challenges for Broadband Expansion and Digital Transformation" highlighted a shared vision for improved advocacy, unified policies, and strengthened collaboration between the government and private sector, promising a brighter digital future for Nigeria.
The event continued with Joshua Joshua introducing Dewole Ajao from Google as the next moderator, who welcomed speakers like Funke Opeke (MD, West Africa, Mainone), Johnson Agogbua (CEO, Kasi Cloud Datacenters), Josephine Sarouk (MD, Bayobab), and Nicki Popoola (Sales Director, WIOCC). Their discussion revolved around the challenges and opportunities in Nigeria's digital infrastructure and broadband sector, emphasizing the importance of collaboration, standardized information sharing, and cross-agency collaboration to support effective development.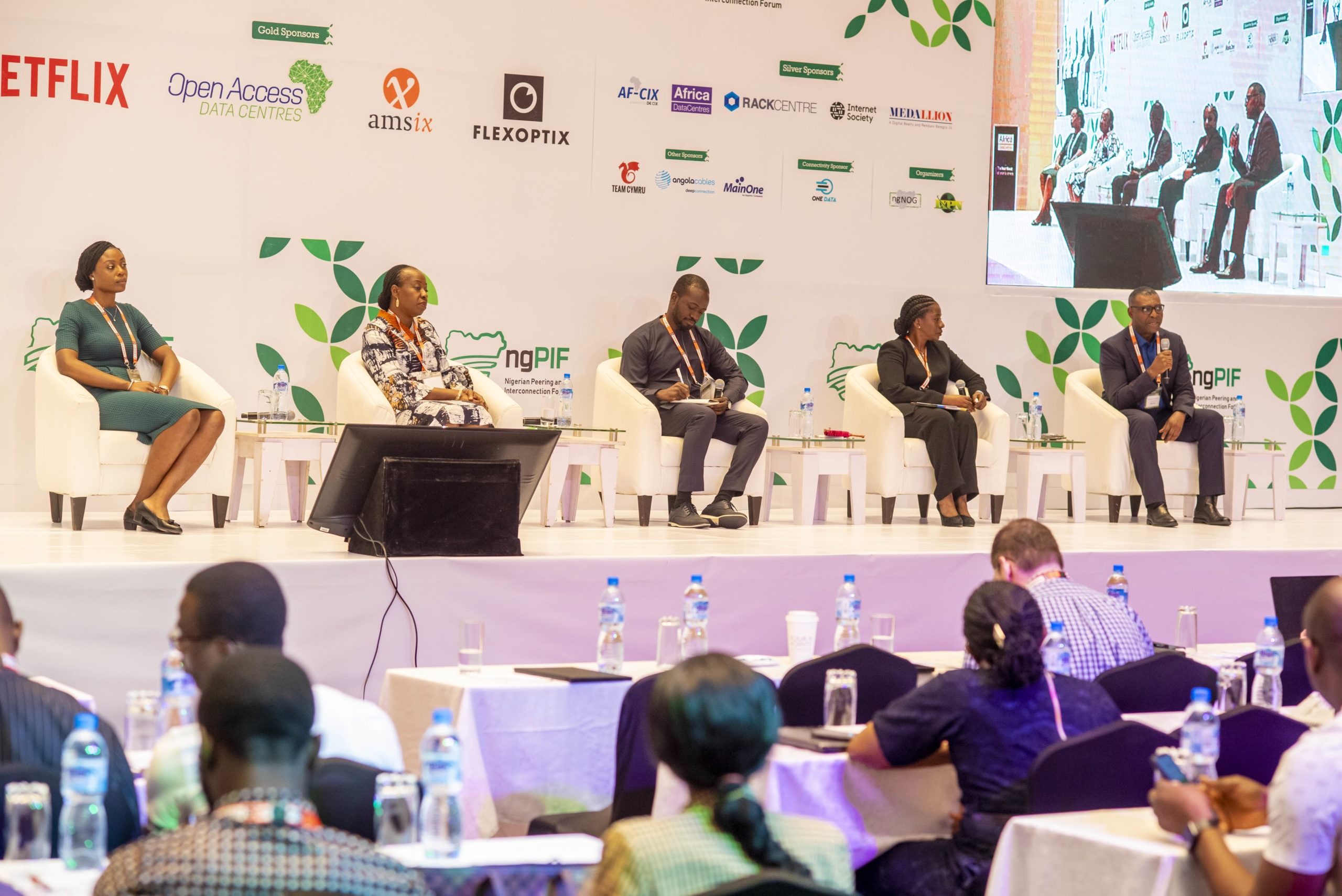 The conversation revolved around the challenges and opportunities in Nigeria's digital infrastructure and broadband sector. Key points of discussion include:
Nigeria's large population and internet traffic make it an attractive market.
Challenges include bureaucratic red tape, power infrastructure, and economic policy stability.
The National Broadband Plan emphasizes the need for a shared digital network with broad connectivity.
Collaboration and partnerships are essential to reduce infrastructure costs.
The creation of a standardized database is proposed to facilitate coordination.
Panel members stressed the importance of cross-agency collaboration to protect critical infrastructure, and how advocacy efforts and awareness-raising are ongoing to address infrastructure issues.
In essence, the conversation highlights the potential and challenges of the Nigerian digital infrastructure market, emphasizing the importance of collaboration and standardized information sharing for effective development.
Dewole Ajao's closing remarks emphasized the key points, he said "partnership, collaboration, synergy, stimulating demand and helping the government and ourselves to realize that digital has a great potential and we should put in the best we can to make it happen" He expressed hope for more success stories than challenges in the coming year.
The COO of WTES, Engr. Chidi Ajuzie took the stage next and gave a brief insight into scaling data centers and building a robust digital infrastructure ecosystem. At its heart was the enigmatic "middle man," a critical juncture in the data's journey from the bustling coastal regions to the nation's interior. The statistics were impressive – 21 data centers and a sprawling network of 127,000 base stations – and yet, a lingering issue persisted. How could 220 million eager subscribers access these resources equitably?
The discussion ventured beyond the realm of broadband infrastructure into the sprawling landscape of Nigeria's broader ICT sector. Here, a delicate tightrope walk between immediate financial gains and enduring socio-economic benefits posed an intricate challenge. In this narrative of digital transformation, the speaker championed an unconventional notion – the "unbundling" of societal problems, envisioning shared digital platforms and an inclusive ecosystem. This vision offered a glimmer of hope in bridging the digital divide, emphasizing open access infrastructure and collaborative models as the keys to unlocking Nigeria's digital future.
A brief but insightful presentation from Engr. Ikechukwu Nnamani, CEO of Medallion, unveiled the story of Medallion's transformation. Their journey underscored the importance of adaptability, strategic location, and partnership with industry leaders like Digital Realty to facilitate global-scale operations.
Liquid, a key player in Africa's digital landscape, emerged as a testament to the power of collaboration. Operating across 18 countries and diverse business units, they emphasized the need to break down barriers between industry stakeholders to overcome infrastructure and connectivity challenges. Liquid's focus on cyber resilience and adherence to government policies reflected their dedication to enabling a thriving digital economy in Africa.
As the event drew to a close, Dr. Ibiso, representing the NCC, welcomed feedback from the audience and engaged with their questions and suggestions. Attendees highlighted issues such as infrastructure damage, the critical network infrastructure bill, and local production, underlining the industry's commitment to driving meaningful change.
The grand finale of the two-day event at the illustrious Eko Hotel and Towers had arrived, bringing together 134 physical attendees and connecting with 33 virtual participants. The event's host, Joshua Joshua, stepped onto the stage to bring this enlightening journey to a close. He began by giving special recognition to the masterminds behind the scenes, IXPN and NgNOG, the brilliant minds orchestrating the Nigeria Peering Interconnection Forum (NgPIF) 2023.
As the room brimmed with anticipation and appreciation, Joshua extended his gratitude to every individual who had contributed to this remarkable event. He went on to express his appreciation to the event's generous sponsors, whose support had made this enriching experience possible. The esteemed sponsors included OADC, Medallion, Meta Netflix, Flex Optics, Mainone, Rack Center, AMSIX, Angola Cables, Internet Society, Rack Center Africa Data Center, Team CYMRU, and One Data. While the event had drawn to a close, the reverberations of shared knowledge and collaboration would continue to shape the dynamic digital landscape, driving meaningful change and innovation.
As a symbol of their united journey, the event's host invited all attendees to join him for a group photograph, capturing the spirit of shared vision and collective commitment as they ventured forward.
The event's final curtain may have fallen, but its enduring legacy would continue to resonate, leaving a profound impact on the ever-evolving world of digital connectivity.